Importers of Fine Precious and Semi-Precious Gemstones
Where Luxury Becomes Affordable
3263 Main Street Navarre, Florida 32566 404.429.9246
SHOP NOW
Select CATEGORY Below
---
Welcome
Wholesale Gemstones Direct has been in the gemstone business since August of 2009. We have become one of the largest importers of loose gemstones in the country with over 700 gemstones in our current inventory and we are the only one selling direct to the general public. Every gemstone we sell is backed by our 100% Gold Star Guarantee.
Our goal from day one has been to bring the natural beauty of gemstones to everyone at a price that they can afford by buying direct from the importer. We have buyers buying from all around the world to bring you the best in loose gemstones at true wholesale prices.
Here at Wholesale Gemstones Direct we specialize in precious and semi-precious loose gemstones both natural and lab created. We also carry a few raw gemstones for that unique look as well as all of the birthstone gemstones for that special gift.
Remember, you are buying from the same inventory and at the same price that our jewelers, retail stores and dealers buy from and unless you live in the state of Florida, you will pay no sales tax and the shipping is only $17.50 domestic including full insurance coverage no matter how many gemstones you purchase, providing they are all shipped in the same package. All shipping is done through USPS.
---
FEATURED GEMSTONE
Red Ruby Heart
A Gorgeous Gemstone, Perfect for Any Season but especially during February for Your Valentine Sweetheart.
Color: Pinkish Red
Size: 16.1mm x 14.0mm x 7.4 mm
Weight/Hardness: 20.95 cts. / 9
Shape: Heart
Clarity: IF
Luster: Excellent

Origin: Thailand
Condition: New
Treatment: Lab Created
SKU: 0052E364800L

MORE INFO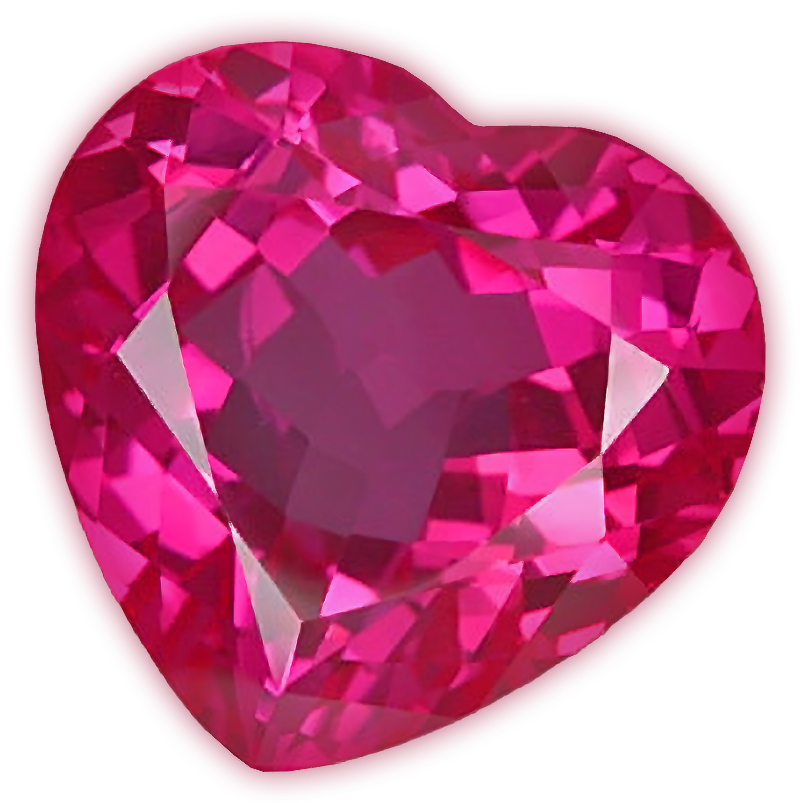 ---
Questions & Comments.
If you have any questions or need help with your purchase, please do not hesitate to give us a call at 404.429.9246 and we will be happy to help you find what you are looking for, and if by slim chance we don't have what you are looking for in our inventory, we will notify our buyers and find it for you at no additional cost to you.
If you have any comments concerning our website, we would love to hear from you, please fill out our contact form here.